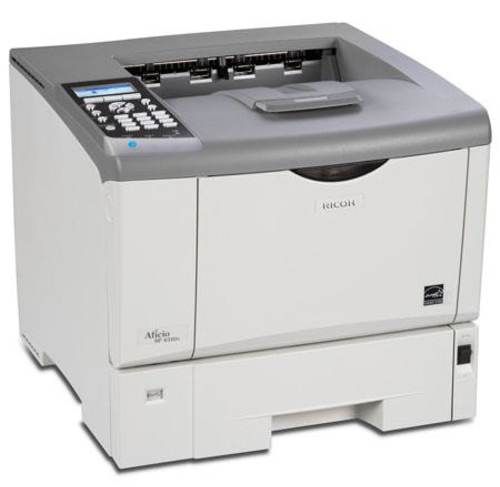 Aficio SP 4310N MICR
A scalable business printer solution.
The highly affordable Aficio SP 4310N MICR delivers impressive speed and superior black & white image quality, plus advanced security and workflow tools — all in a compact design that helps cost-conscious customers and mid-size businesses reduce total cost of ownership. This SP 4310N MICR solution will also enable your customer to interchange with regular AIO toner cartridges when they want to use the printer for their everyday printing needs. MICR or Magnetic Ink Character Recognition is a technology adopted mainly by the Financial & Insurance industries to facilitate the processing of cheques and other security-type of documents such as: Money Orders, Bank Drafts, Deposit Slips, POS Contingency Vouchers, Settlement Vouchers, Inter-member Debit Vouchers, and Image Replacement Documents (IRDs).