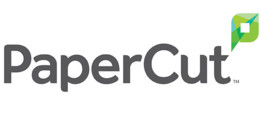 Reduce Print Cost and Environmental Impact in the Educational Sector
Extremely easy to install and manage, PaperCut is an award-winning print-cost tracking and recovery solution, very successfully deployed in many higher education and K-12 institutions around the globe. It allows large institutions, or small offices to track and control their copy, print, scan, and fax activity, as well as allocate and recover the related cost according to customer-specified rules.
With over 60,000 client sites worldwide and a growing reputation as the product of choice for the education vertical, PaperCut provides smart, flexible, low cost print and copy management software. Featuring the latest web based administration and end user tools, including driverless web printing and enhanced scripting e.g. job routing and "Find Me" (pull) printing by login, account or card ID based authentication methods, business makers, IT administrators and users alike all agree that PaperCut meets their needs at an affordable price.
Benefits
Control student print quota, or charge for printing
Track and budget staff printing by faculty or department
Simple installation - starts working immediately
Directory integration with automatic user account creation
Simple web-based administration for office staff
Automatic scheduling of credit/quotas
Solutions for managing wireless laptop printing
Runs on Windows, Mac, Linux and Novell, making PaperCut the most flexible and integrated management solution available
Click here to learn more